After a couple back-to-back days of epic fieldwork, We'll head into the black hills for a side trip lesson in igneous geology that's full of adventure. Along the way we will do some rock climbing, swimming, check out fireworks and parades, and best of all…relax under SHADE TREES, which are few and far-between on the dino ranch.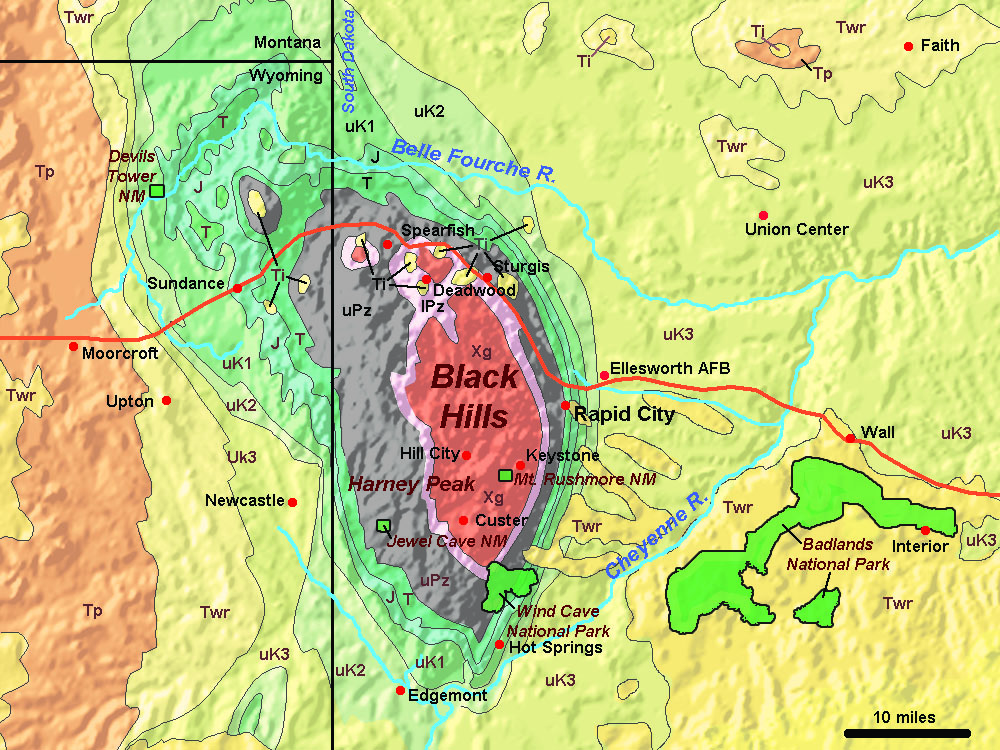 We'll put in a full day of field work at the Zerbst ranch on July 3, then head for the hills and spend that night in a wonderful camp facility near Custer State Park.
On Independence day, we'll wake up to a hot breakfast and head out early to meet our rock climbing instructors at Sylvan Lake and participate in a "hands-on" Igneous Rock lesson and introduction to top-rope rock climbing.
At Noon, we will wrap up our climbing and eat a picnic lunch. After lunch we'll dive-in to some free-time, swimming, sight seeing, journaling, reflection by the lake.


Later in the afternoon we will load up and head toward town for dinner and the annual " old time country Fourth of July, Fireworks, and Parade". After the grand finale of fireworks, we'll head back to the Zerbst ranch, and catch a few winks before another big day of field paleontology.